About Us
Well Pay was set up a number of years ago by a bunch of really smart accountants and tax advisers to help contractors
Convenient, Expert, Local accountants at Affordable Prices
Well Pay Umbrella has been set up by a firm of accountants and tax advisers specialising in accounting for contractors who have worked in the IR35 industry since the rules came into play back in the year 2000.
We offer an excellent solution for contractors, freelancers and consultants who want a hassle free, clear, straightforward advise and fully compliant solution that does not involve the burden of lots of administrative work. We have IR35 covered it doesnt matter if you are inside IR35 OR outside IR35 because we have solutions to help in both cases.
We have a unique insight into the way contractors work and what they need from us regardless of the reason why a contractor chose an umbrella company, one thing is for sure you will receive an lots of benefits which outweigh other umbrella companies.
Some of the agencies we already work with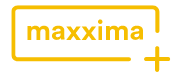 Chat With An Expert 
If you have any doubts or need some advice on what to do then our experts are on hand to have a chat with you
Experienced team of people
We have qualified accountants and tax advisors who understand specific industries like healthcare, social care and pharmaceutical industry
Putting you first with 24/7 support
We care about you and ensure that you get paid on time, we listen to you and put your interests before frameworks and processes
Over 11 Years in Business
Now running for more than 11 years we have established strong relationships with recruiters and contractors 
Frequently Asked Questions
What does it involve?
Contractors who join a compliant umbrella company are given a contract of employment, making them an employee of the business.
Why will this benefit me?
Joining a compliant umbrella company gives contractors the best of both worlds, providing them with the flexibility to work on assignment, while enjoying the same rights and benefits given to permanent employees. These include guaranteed hours of work, holiday pay, sick pay, maternity/paternity pay and access to a workplace pension – all that's needed for added peace of mind.
What's more, you will be able to claim legitimate business costs and expenses – as long as they're incurred during an assignment. The types of costs and expenses that can be claimed and reimbursed are dependent on the type of assignment you're working on and whether it's subject to supervision, direction or control (SDC).
How does it work?
The umbrella company will pay the worker, having deducted Pay As You Earn (PAYE) income tax and National Insurance Contributions. It will also retain a margin to cover its costs and issue a payslip.
A contractor is paid after submitting timesheets, which are normally countersigned by the client. The umbrella company will use this information to bill the client for the work carried out. Payment will then be forwarded to the contractor, minus deductions – making the process as hassle-free as possible.
How do I choose?
If you decide to go down the umbrella route, the next step is to choose the right company to work with. While there are many different options, we understand that picking the one that supports you all the way throughout the assignment is key.
Why choose WellPay?
We understand that new contractors have a million and one things to think about. That's why we'll strive to make your life as hassle-free as possible.
We offer unrivalled levels of support and are always on hand to answer any queries you may have, and promise to be "with you all the way".
Our clever online portal, My Well Pay , lets contractors submit timesheets, claim and log expenses and keep track of assignments – all in one place. After all, we know you're not 9-5, and neither are we.
In addition, we also provide employees with industry-leading insurance, including Professional Indemnity, Employers' Liability and Public Liability should you need it.
Hopefully, this has given you a better idea about what an umbrella company does. If you require further assistance, or would like more personalised advice about what Well Pay can do for you, please call 0161 637 0128 or email info@wellpayumbrella.co.uk.
Book a FREE Appointment
Our accountants and tax advisors are waiting to hear from you, they will listen to your situation and then give free no obligation advice based on your circumstances 
Email Us
 info@wellpayumbrella.co.uk
Our Location
Wellpay Group
Parkway Five
Emerson Business Centre
300 Princess Road
Manchester
M14 7HR